We have an extensive range of outdoor signage solutions as well as indoor displays, window and vehicle graphics.
Banners & Flags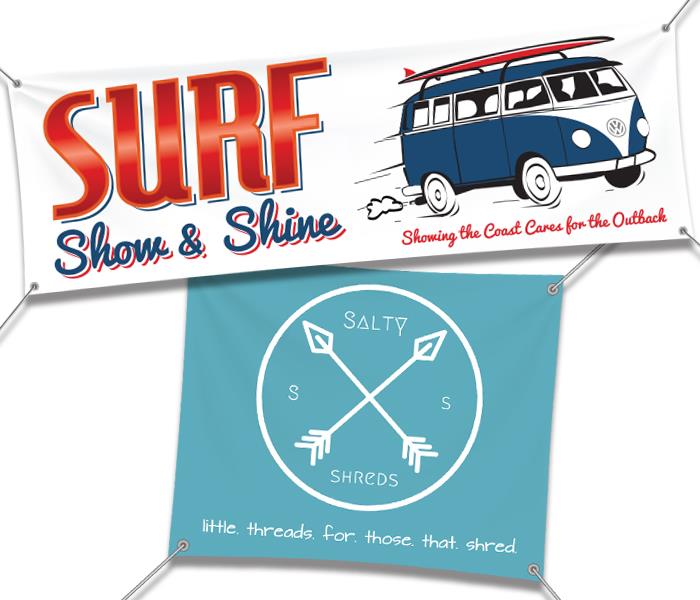 Banners / Billboards
Does size matters to you?
Our Full Colour Vinyl Outdoor Banners are printed on quality canvas and are finished to the highest detail making them a great investment for your business or brand. We have a wide range of sizes to choose from and can work with you on custom sizing if needed.
Specifications
Quality 510gsm Vinyl Banner Material
Satin banner finish
Maximum length in a continuous piece is 10 meters
Note: Due to the finishing procedure of double sided banners, there is a $400 + GST minimum order value. It is usually more cost effective to purchase multiple single sided banners and hang them back to back where possible.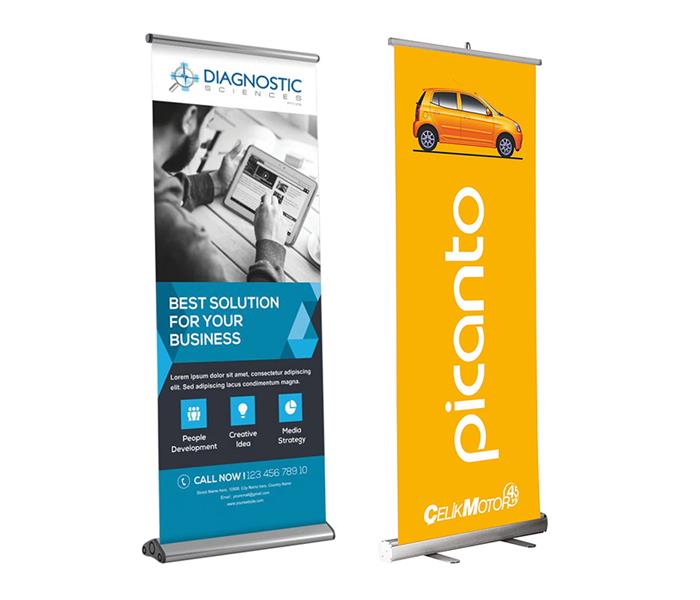 Pull Up Banners
Are you wanting to standout in a crowd?
Pull Up Banners are a great space saving and professional looking, instant signage solution for your next trade show, exhibition or event. Our high resolution Pull Up Banners have sturdy aluminum bases and are sure to draw the attention you seek.
Specificatons
Includes carry bag
Satin banner finish
High quality lay flat (Anti-Curl) polyester banner material with a block out layer
The 1500mm high option is the recommended Shopping Centre height
12 month warranty
Packed Weight: 3.2kgs
Packed Size (mm): 900 x 125 x 125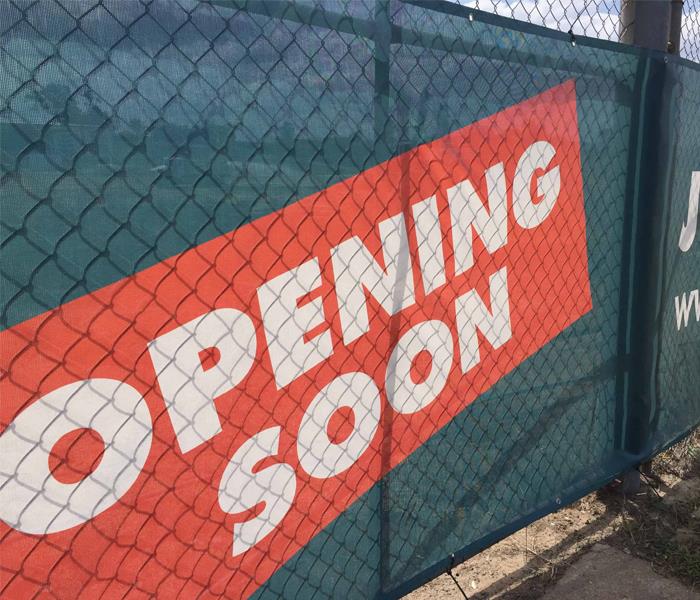 Mesh Banners
Impress the crowd with Mesh Banners that remain still in windy conditions!
Whether you are looking to wrap a building, fence or to use it for general signage. Wind proof Mesh banners are a great branding option.
Specifications
Indoor / Outdoor PVC mesh
High Definition Printing
Print to edge full color graphics
Waterproof, fade-resistant
5 Year Ink
Includes Flame Retardant Din-4012-B1 USA NFPA 701
Interior & Windows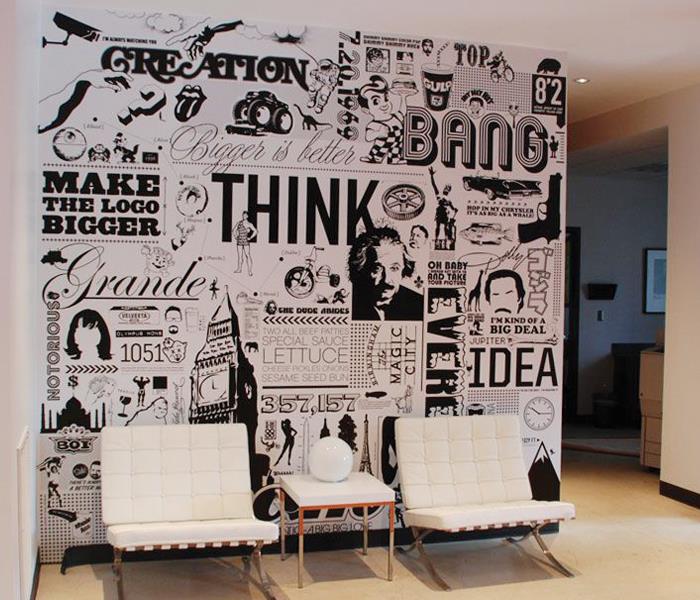 Wallpaper
Does your office, foyer or waiting area look like an institution?
Our range of Large Format Stickers are sure to brighten up even the most depressing of spaces. Our team are on hand to direct you to the right sticker for your individual application. We also print custom stickers so, if you are looking for stickers that are smaller than 200mm W x 200mm W visit our Branding page.
Specifications
Wide range of Self Adhesive Vinyls (SAV) to suit most applications
High resolution full colour digital print using the latest HP Latex printers
High quality brand name vinyls including Avery and 3M
Minimum size of 200mm x 200mm (for smaller sizes refer to our Branding (Marketing Materials) page.
Maximum size of 1300mm wide x 3000mm long. When larger sizes are required we can print the graphic in multiple pieces and include an overlap on each join.
Square or rectangular shapes supplied only
Individually die cut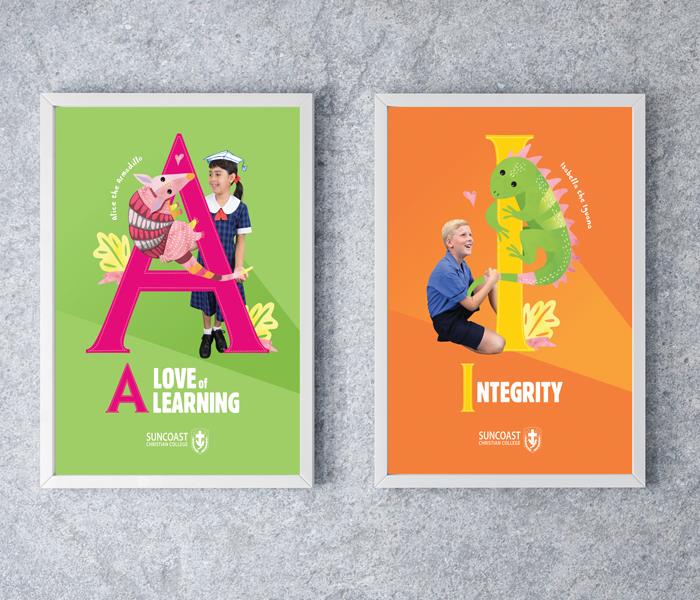 Posters
Don't deny it, you have pashed one of these in your lifetime!
Not just for boy bands and pin up girl's posters are a great tool for advertising your events, promotions or services.
Artwork Requirements Posters
Supplied in a Press Quality PDF
Supplied in CMYK only
A minimum of 3mm bleed on each edge and Trim Marks
Images in Artwork to be a minimum of 300dpi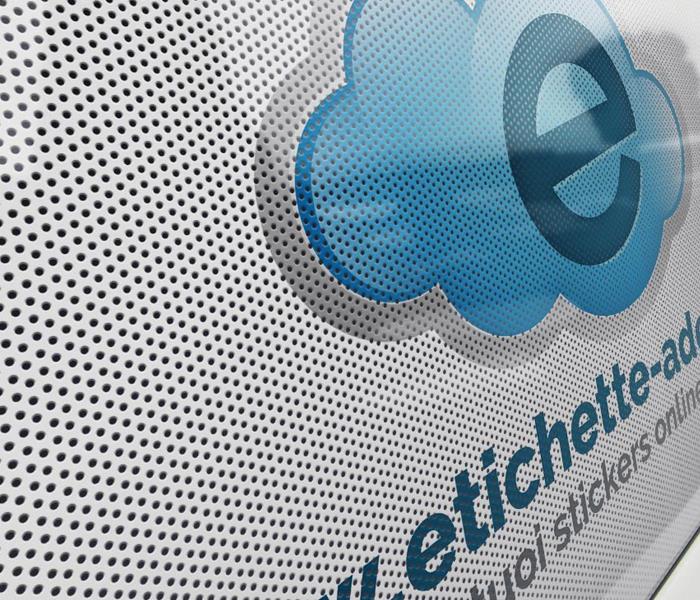 One Way Vision
Wanting to deflect sunlight whilst also advertising your business?
Advertise your products and brand on your windows and still be able to see out with our One Way Vision Window Graphics!
Specifications
Full colour digital printing
Applied to outside of the window
Allows you to still see out of the window
Optional ultra clear lamination available to protect the print from damage
The maximum width of a single piece of one way vinyl will be 1300mm (the maximum height is 10,000mm)
Larger sizes are supplied with drops of up to 1200mm wide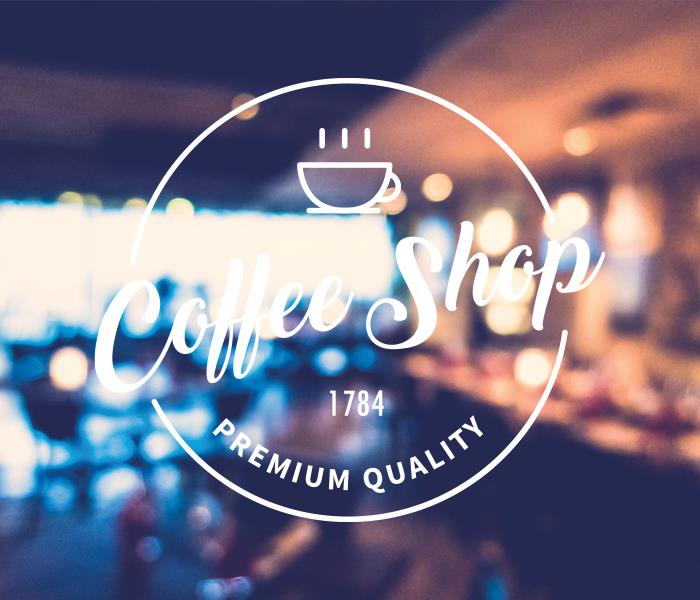 Vinyl Cut Window Adhesives
Increase Visibility with Vinyl Window Transfer Decals & Cut Lettering Stickers!
If you are looking to make a positive first impression, or your business has heavy foot or vehicle traffic passing by, window stickers could significantly increase your exposure.
Specifications
Exterior or interior fix
Will stick well to most smooth and most nonporous surfaces
Gloss, Matt, Clear and Frosted vinyl options
Permanent, Non-permanent and high tack solutions.
Full colour with optional white ink process
Full profile cut and weeded transfer backing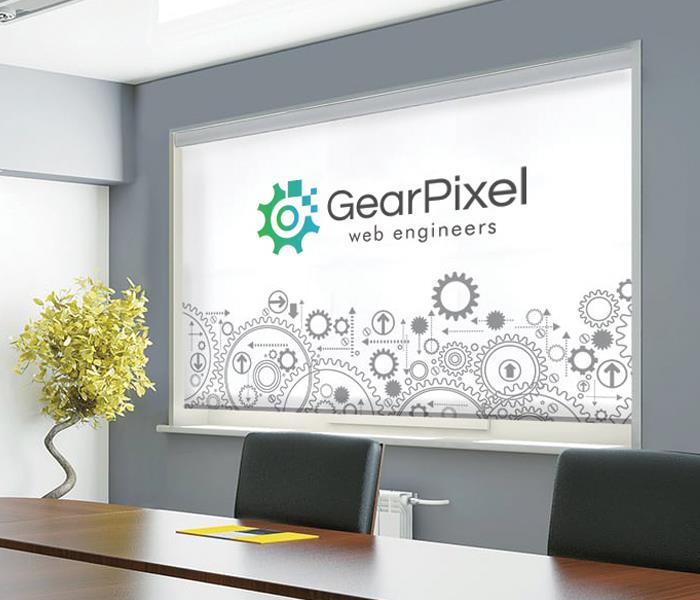 Roller Blinds
We all love a little natural light until it hits you in the eye!
Why not kill two birds with one stone and stop the glare whist also promoting your business on a fully customizable roller blind.
Specifications
Exterior & Point of Purchase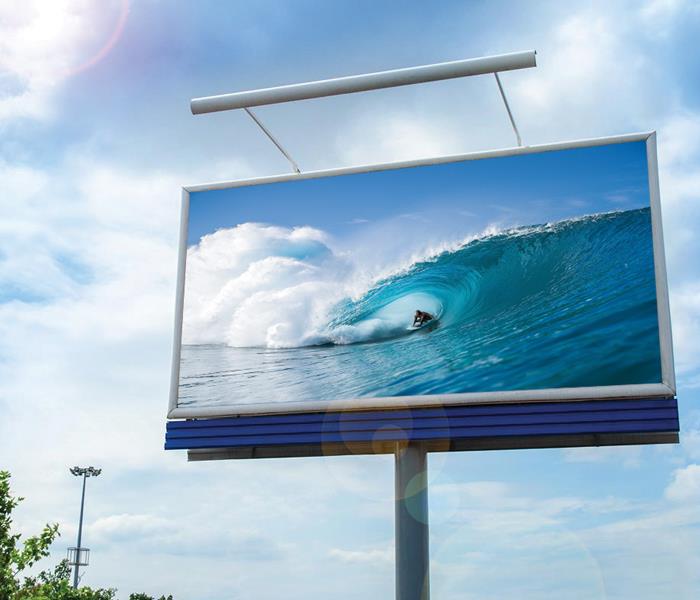 Billboards
THINK BIG!
Outdoor advertising on billboards achieves great cut-through because it's not competing with a plethora of other advertisements, as is the case with other media environments.
Specifications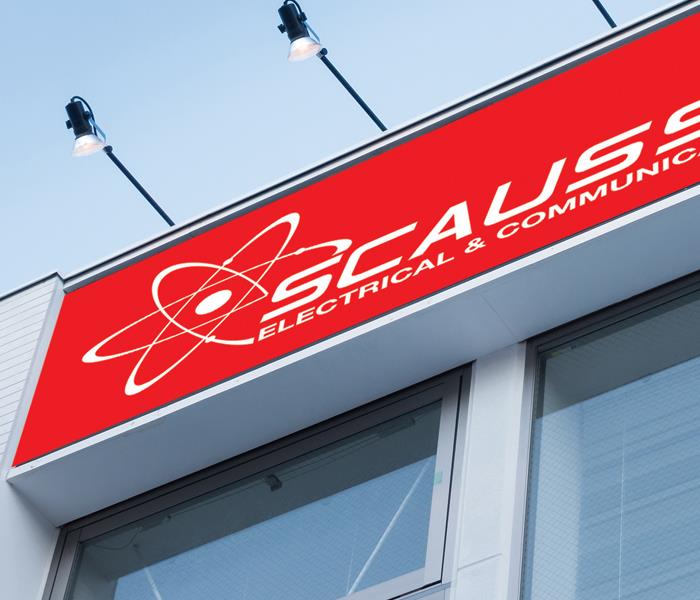 Aluminum Composite
Do you want to be exposed in the great outdoors?
Our Aluminum Composite Panel signs are the perfect product for external building signage and come with high resolution full colour digital print and lamination.
Specifications
Weather and UV Resistant
Can be router cut to geometric shapes (for pricing enter maximum height and width into instant pricing calculator)
Largest sheet size 1200mm x 2400mm
Larger sizes will need to be made up of multiple panels
Holes can be pre-drilled however, this material is easy to drill through at time of installation.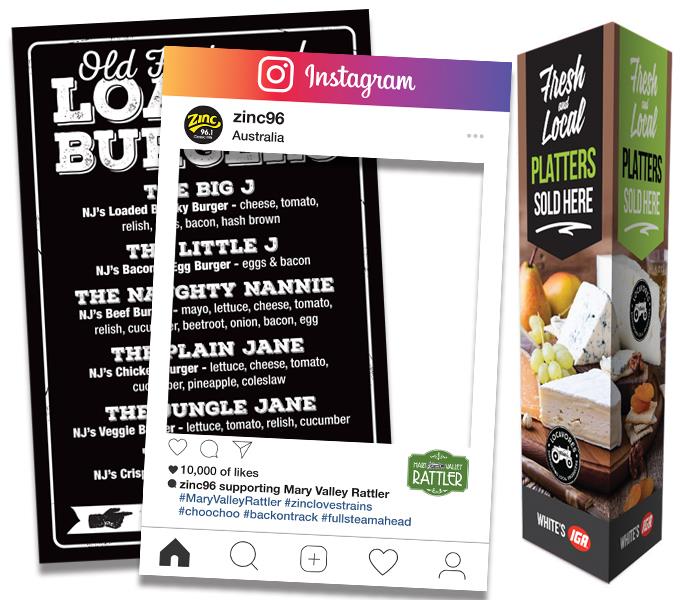 Coreflute
Looking for signage for real estate sites, elections, construction sites or a picket lines?
Our flatbed printer can churn out coreflute signs at lightning speed and with great quality and at affordable prices.
Specifications
Weather and UV Resistant
Made to custom sizes
Can be cut to convex geometric shapes including circles, triangles and hexagons
Rounded corners available on all shapes by request
Largest sheet size 1200mm x 2400mm - larger sizes will need to be made up of multiple panels
Important: Please advise if you require a specific flute direction. Otherwise the flute direction will be decided according to our best yield.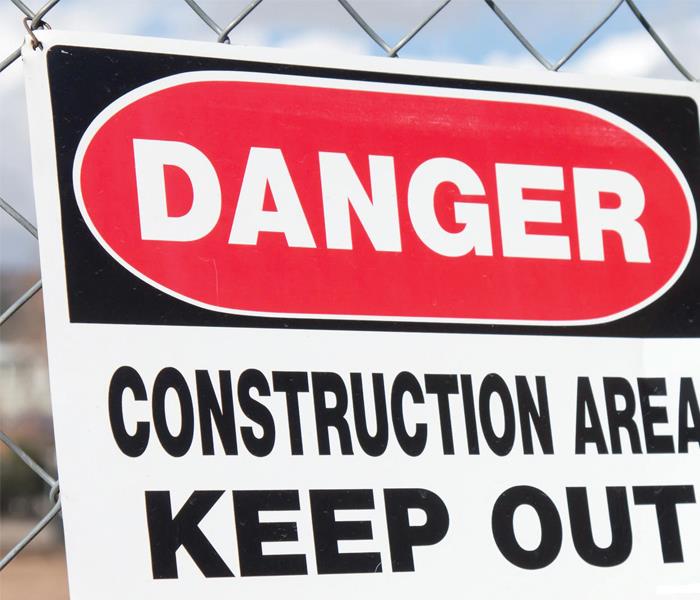 Polypropylene
Safety Signs – PPE and Workplace Signs
Available in many sizes, polypropylene signs are perfect for safety signs and much more. Polypropylene is an extremely heat tolerant and stable plastic making it a suitable alternative in all climates around the country.
Specifications
Weather and UV Resistant
Made to custom sizes
Polypropylene is 100% recyclable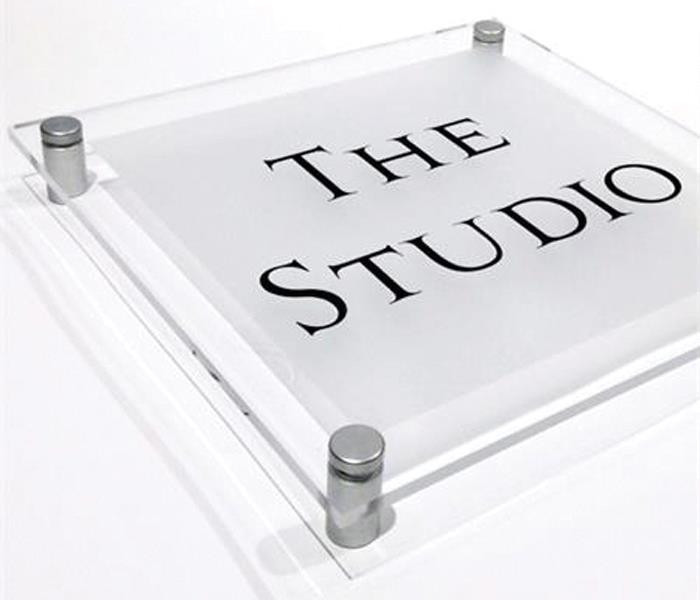 Acrylic
Is a good first impression important to you?
Our high-quality reception signs will highlight your logo and brand from the minute your customers or clients walk through your door.
Specifications
Full colour printed graphics
Coloured or white background (clear background is not available)
Your choice of beveled or straight cut edges
High quality solid satin stainless steel stand offs included
Custom sizes available
Self-installation possible
Up to 1200mm x 2400mm in a single panel
10mm Think Acrylic
Portable Frames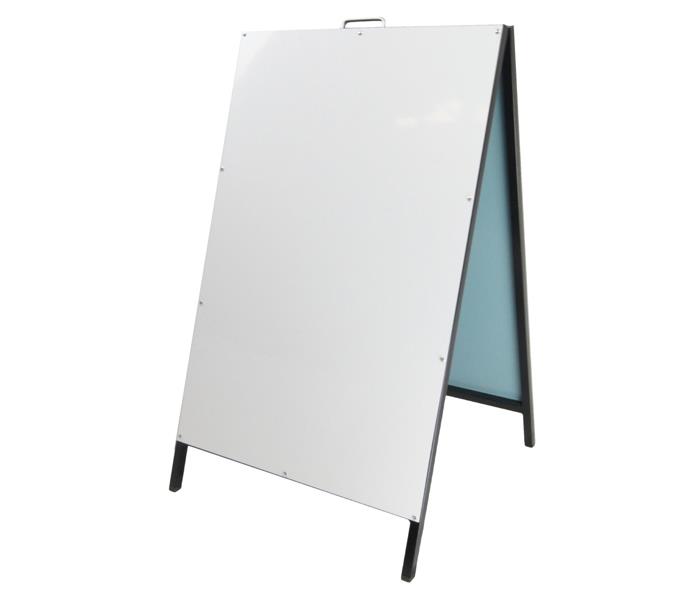 Steel A-Frame
Looking for longevity?
A popular and affordable signage solution that lasts for years. Powder coated frame, 2 steel panel surfaces for your graphics or speciality film (blackboard or whiteboard).
Specifications
Packed Weight: 900mm x 600mm = 9kgs
Waterproof and designed for outdoor use.
Sturdy powdercoated metal frame
Strong 3mm Aluminium composite panel on both sides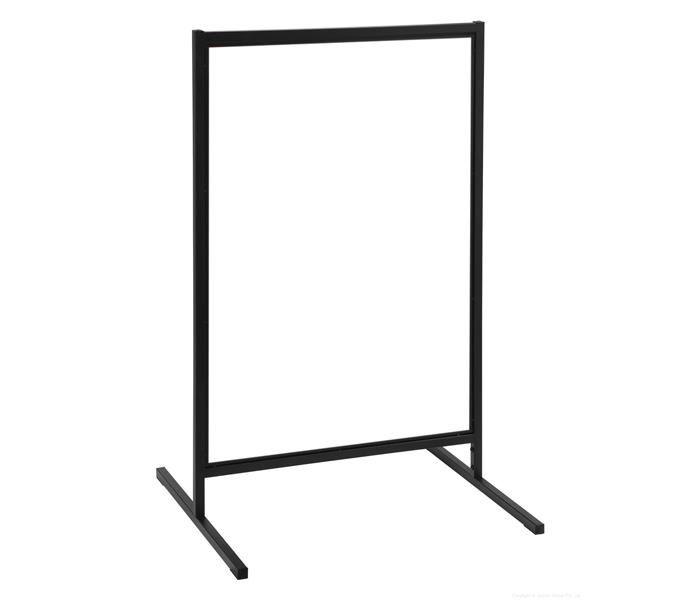 Steel T-Frame
This is a great outdoors signage option that allows for flexibility of design and portability of location.
The T-Frame utilises its "t-like" shape for greater horizontal stability. Powder coated frame, coreflute insert and dual sided.
Specifications
Poster Panel Size: 900mm H x 600mm W
Poster Size: 896mm H x 604mm W
Poster Visible Size: 869mm H x 582mm W
Weight: 7kg (frame and panel)
Colour: Black Frame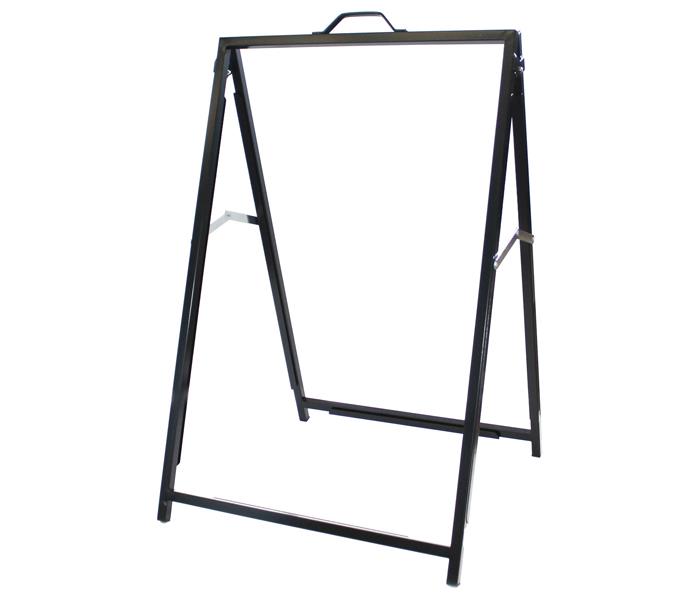 Coreflute Insert
Our corflute A-Frame is an ideal footpath sign providing exposure for your business.
Corflute boards are printed using outdoor vinyl stickers that is water and UV resistant. The dual sided metal A-frame sign is also suitable for both indoor or outdoor use.
Specifications
Visible Size: 585mm x 875mm
2 x 5mm corflute inserts are included (printing not included)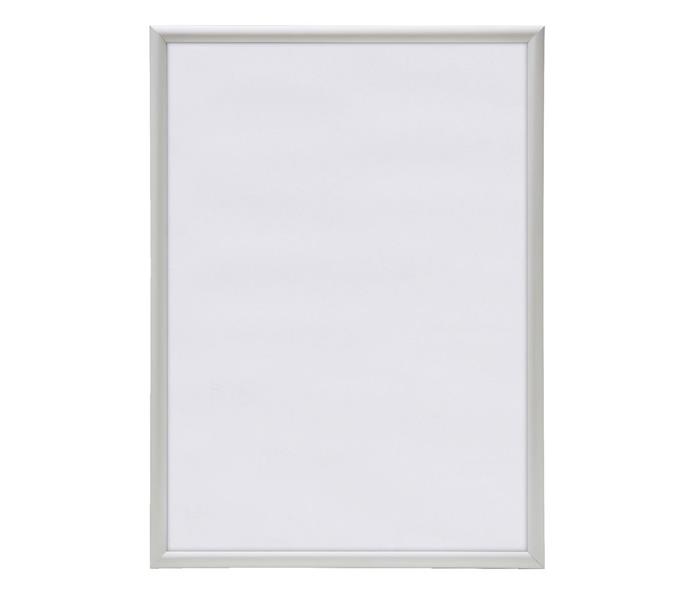 Snap Frames
Stylish and simple to use Snap Frames are great for public presentations, just with an easy "click-clack", you can change your messages instantly!
Anti glare protector PVC cover sheet and wall mounted screws are included.
Specifications
Sizes: A4, A3, A2, A1 & A0
Material: Anodised Aluminium
Dimensions: 25mm profiles, suitable for A4 210 x 297mm inserts
Vehicle Spot Graphics
Put your brand to work for you while you are driving around town.
Utilise your logo, business name, graphics and contact details to make your vehicle into a mobile billboard.